Welcome in to the shop.  You are very welcome to have a browse around.  There's something here for everyone!


Soaps are a classic Christmas Gift. Over the festive season I supply a selection of soaps wrapped in an assortment of beautiful Christmas fabric. Tartan wrapped soaps also fit the bill and combine effectively with the Christmas fabrics. Customers enjoy using individual soaps as stocking fillers and small 'thank you' gifts. Add individual style to your Christmas table by placing a soap at each place setting.
Christmas Soaps IN STOCK!
Sales price with discount: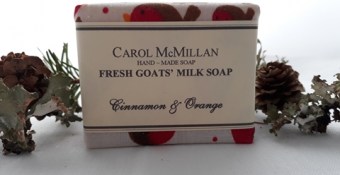 The favourite Christmas soap for over twenty years.
Sales price with discount: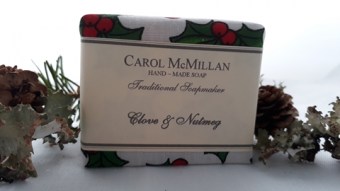 A fabulous festive scent.
Sales price with discount: